By Elizabeth Ford –
From May 11 to 18, Waterfront Toronto, the tri-government body overseeing the revitalization of over 2,000 acres of waterfront land, hosted an open house showcasing the future east side.

Quayside, the 12-acre property at the foot of Parliament Street, is planned as a mixed-use development including Canada's first all-electric, zero-carbon community. Including the East Donlands and Bayside, it will have a two-acre community forest, car-free green space and some 800 affordable units within five condominium towers.

As treaty holders of the land under Treaty No. 13 from 1805, the Mississauguas of the Credit First Nation answered the call to become a development partner for Quayside. Among the projects in the works reflecting Indigenous culture, values and traditions is a multi-use venue for the performing arts and Indigenous-centred celebrations. Matthew Hickey, Indigenous design advisor at Two Row Architects of Toronto, says the constructed environment will also reflect the natural world.

"We're thinking about architecture that not only adds to spaces for people but also our relationship to the wind, rain, birds, bees and sunlight," Hickey said.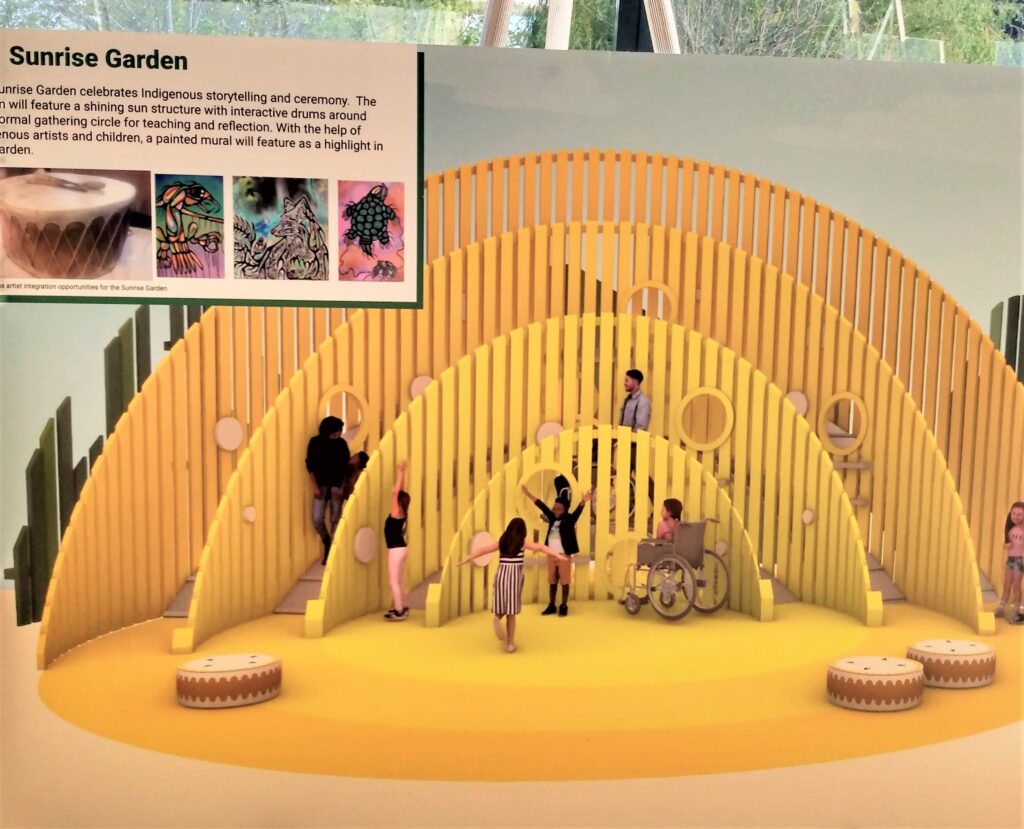 *Quayside amenities sunrise garden. Photo: Elizabeth Ford*

Sir. David Adjaye, lead architect at Adjaye Associates of London, will be responsible for Timberhouse, one of five condominium towers planned for Quayside. The building will be constructed out of a radical timber frame with a sustainable greenhouse and urban farm on its roof. Adjaye said the building will contain affordable units but it is unclear how many.

Adjaye won Waterfront Toronto's 2021 design competition to replace the Sidewalk Labs project, the original partner selected to develop Quayside. Architects for subsequent blocks will also be selected through design competitions.

Winner of the original international competition to design a 'complete community' for Quayside, Sidewalk Labs pulled out in May 2020. The Google sister company's vision for a high-tech 'smart' city included collecting data from citizens, which led to public outrage and the partnership falling through.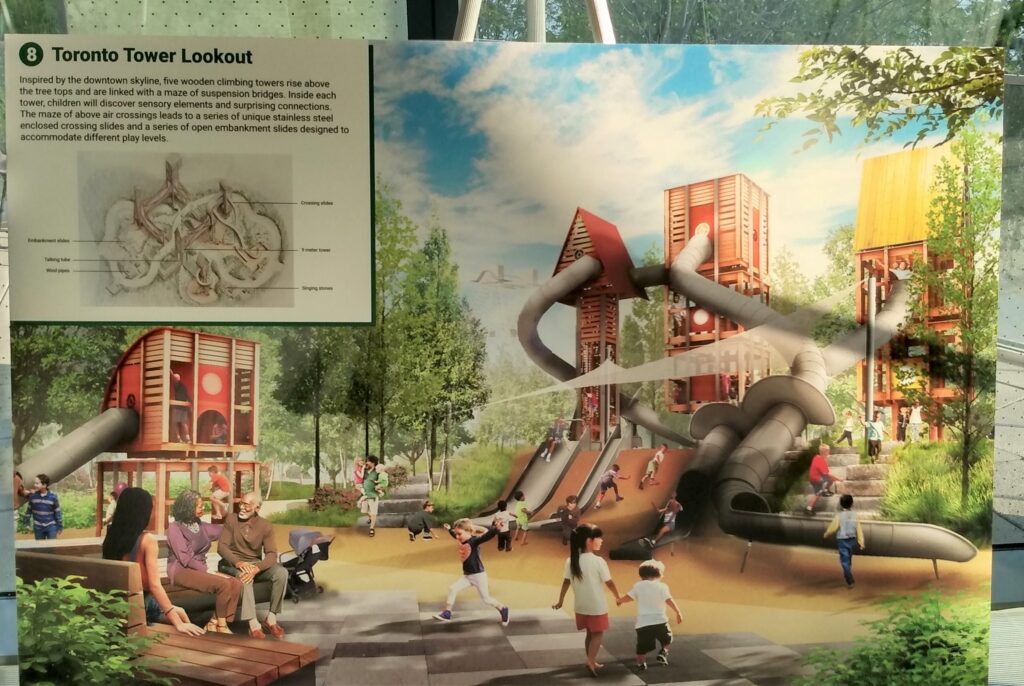 *Quayside amenities lookout tower. Photo: Elizabeth Ford*

A complete community is mixed-use and sustainable. It must include affordable housing, green space, recreation and amenities, and provide necessities of daily life such as food, transportation and shopping.
Among the features envisioned for Quayside, apart from the residential units and the waterfront LRT, are Parliament Plaza, two large green spaces on either side of a realigned Parliament Street, and an extended Queens Quay Boulevard. Michael Sorenson, design director of the Henning Larsen company in New York, said a lot can be done with the small section of land.
"The Quayside site is very skinny with a definite east-west linkage, and we've worked to create as much public space as possible," he said. "Through these last couple of years of the pandemic there's been a great desire for more green space."

Affordable housing will be built in each phase of the development. Over 800 affordable housing units are planned for Quayside, with more than half having two or more bedrooms for families.

The development is scheduled to take place in phases beginning with three distinctive towers: Timberhouse, Overstory and Turning Point. Consultation regarding Quayside will continue next fall.