Kayla Higgins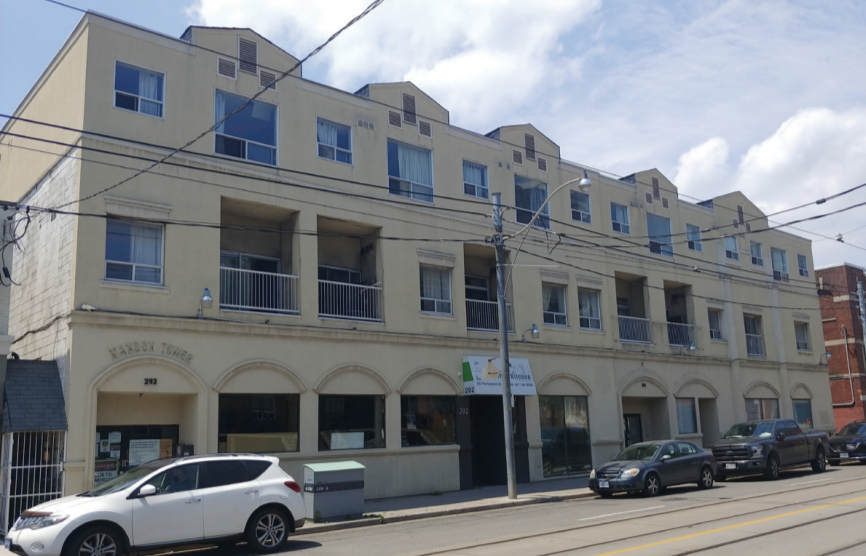 The City of Toronto has purchased a building for the homeless at 292-296 Parliament Street, just south of Dundas.
The building will house approximately 24 residents in one and two bedroom apartments, each with a bathroom and kitchen. Shared facilities include laundry, dining and communal areas, and programming space.
According to the city's website, units will be allocated to women, Indigenous people, seniors, people with disabilities and others experiencing or at risk of homelessness.
The new acquisition, backed by the federal government's Rapid Housing Initiative, is part of the city's newly approved 10-year HousingTo Action Plan to build 40,000 new affordable units by 2030. The building was previously a private international student residence named Manson Tower.
Abigail Bond, executive director of the city's housing secretariat, says close to 8,000 people are homeless each night in Toronto, sleeping in shelters, parks or encampments.
"What is really successful in bringing people out of homelessness is supportive housing," she said during an online information session. "All of the services that will be provided are tailored to the individual: mental health care, medical care, help accessing income, life-skills training, even connection to family and friends."
A non-profit housing provider will manage the building, with staff on site 24 hours a day, and as well help residents budget their expenses.
During the session, community members expressed concerns that concentrating more vulnerable people in the downtown east will exacerbate ongoing social ills. Other questions were about regular maintenance and upkeep of the building.
"It's really important to us that we build a safe community inside and outside the building that has positive interactions," says Bond. "Having an operator who is supporting the residents and keeping them safe is a critical issue for us as we open this building."
The city expects the homes to be ready for new residents by December.