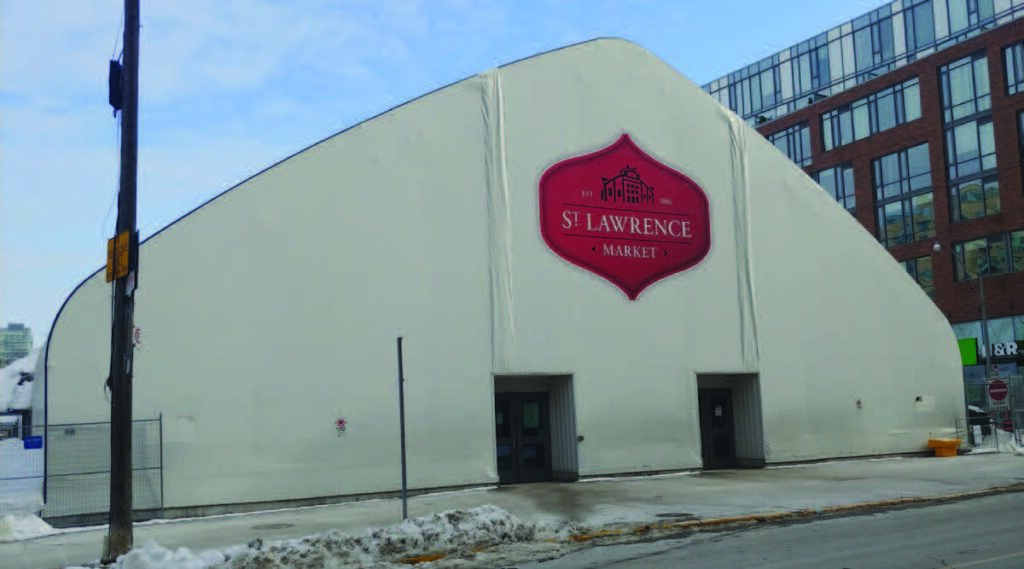 By Kayla Higgins
–
Ontario's retreat into a modified Step Two reopening has forced Toronto's beloved antique market to close for the second time.
The Sunday Antique Market, hosted in the tent south of the historic St. Lawrence Market was a space selling vintage home goods, jewelry and collectables. The market had closed in March 2020 after the city announced the cancellation of all public events until June 2020, beginning an 18-month closure that saw the market reopen last August.
In response to the Omicron variant of Covid-19 that showed an alarming increase in hospitalizations, the province temporarily returned to a modified version of Step Two of the Roadmap to Reopen from January 5 until January 26. Modifications reduced gathering limits to five people indoors and 10 outdoors, as well as requiring businesses and organizations to have employees work remotely unless their work requires them on site.
Before the December 19 market closure, previous Covid-19 guidelines allowed gatherings with social distancing, and more than 2,000 people attended the weekly marketplace, browsing and purchasing one-of-a-kind pieces.
"It was really important to some people's lives – it's a little community and people look out for each other. It was a very special place," said Marlene Cook, owner and organizer of the market for 30 years. Cook pays a fee to the city to use the space and tables, then rents the tables to approximately 130 regular vendors.
"We know how important we are to the community and to tourism. When we were closed, I'd get calls from people not only asking when we'd reopen, but stories about the market's importance."
Cook says the Jan 31 loosening of restrictions won't be lenient enough for the market to reopen, as the 50 per cent capacity levels won't even be enough to fit vendors in the building, let alone customers."It's still difficult for us; the building capacity is 299 people. I can't even fill up the tables with vendors, and we can't have any staff or customers."
In the market's absence, full time vendors have turned to online auctions at Etsy and Facebook Marketplace, but they're missing a significant source of income and the city's cultural landscape has suffered.
"Everyone wants the experience of being at the market," said Cook. "It's the whole package of the market; people have that connection with other people."
"Not just the dealers are losing out by not selling; other dealers buy off those dealers and put [items] in an auction. It's a feeding chain of people that need and make money."
Vendors are frustrated with the uncertainty of the market's future, fearing the transition to online marketplaces to be permanent.
Joe Rathford, a buyer and dealer at the market for more than two decades, recalls the Sunday market as a dependable and important venue to a lot of people.
"It's more than just a place where the different dealers bring their things. It gave us a sense of purpose," said Rathford, who followed the market's move from Harbourfront. "There's not a day that goes by where I don't miss it."
"Small businesses, entrepreneurs, collectors, dealers; we're all being failed [by these restrictions]. It's so mentally and physically exhausting," said Katie Leg, who fondly remembers visiting the market with her family growing up. "I don't know how many more people are going to be able to tolerate this and dust themselves off again."