Kayla Higgins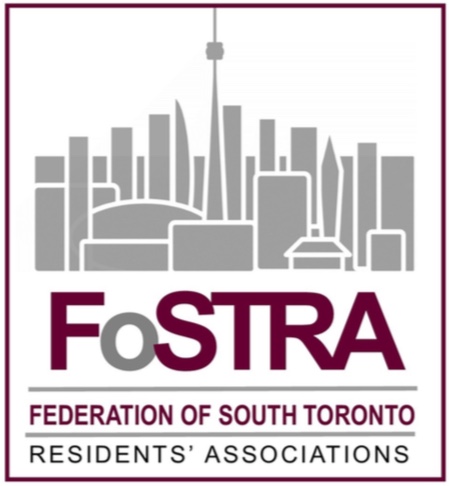 Several south Toronto resident associations have joined together to have a stronger community voice on planning and policy. The Federation of South Toronto Resident Associations (FoSTRA), founded in February, encompasses more than 400,000 residents.
Its boundaries are five downtown Wards — Wards 4, 9, 10 and 13, — and the Ridings and Electoral Districts of Parkdale-High Park, Davenport, Spadina-Fort York, Toronto Centre plus Ward 11, University-Rosedale, south of Bloor Street.
According to a letter presented at their first general meeting in May, the non-partisan organization collaborates to "help shape the creation of good public health policies at all levels of government, preserve and enhance the quality of life for Torontonians, promote neighbourhood identity and vitality, and ensure responsible and respectful development within its boundaries."
Frustrations with the Ford government and its usage of heritage properties, such as the First Parliament site, prompted discussion among resident associations last December, reaching more than 30 participants in an online meeting.
The intent is "to band together and amplify our voices even though there are individual concerns in the neighbourhood," said acting chair Rick Green. "We're trying to get community representation in key areas where we feel as though the government is overreaching [its] authority."
In May, FoSTRA opposed the province's takeover of the First Parliament site in a letter to City Hall. It said the Ford government's plan "will not provide the necessary consideration of the years of planning that have taken place in the community," and that the land must be repurposed for more pressing community needs.
FoSTRA has proposed open dialogue and consultation to gather community input on further development plans about the site in collaboration with Infrastructure Ontario, as well as "a provision for a heritage interpretation, a regional library space, affordable rental housing and open green spaces."
"People are eager to participate," said Green. "I think the general consensus is that public land should remain public land, something that Toronto is sorely in need of."
Non-voting memberships in FoSTRA are available to individuals on their website from areas not covered by a resident organization or outside the catchment area, as well as to businesses or business improvement areas.
As of June, 20 member associations are working towards creating a permanent board structure and planning an annual general meeting for October. "With existing organizations and the resident association within our boundaries, we'll continue to grow, and the bigger the voice, the more effective we'll be."