By André Bermon and Rosemary Frei
The Bridge has uncovered what may be a drive to turn the Sherbourne and Dundas community into several new developments that has the green light to include high-density condos and townhouses.
The drive appears to be two-pronged: a plan to expropriate the houses at 214-230 Sherbourne and another to revitalize the Toronto Community Housing Corp. (TCHC) Dan Harrison Complex. Putting primarily condos and townhouses in this large area would irreversibly change it and may drive current residents out.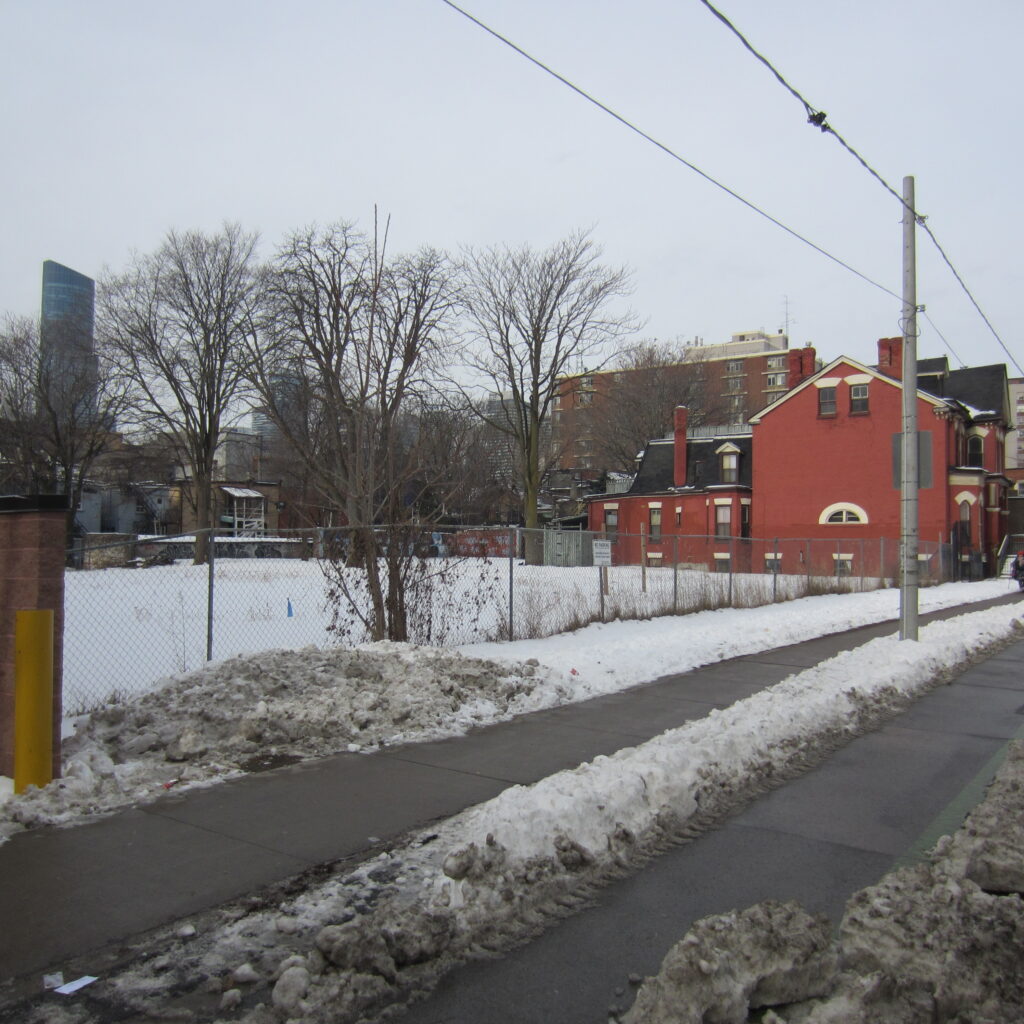 Yet this drive is not clearly disclosed to the public. Instead, documents couch the proposed changes as primarily addressing the need for affordable housing and better social services.
For example, a report presented to the December 2019 city council meeting described this as "a strategic opportunity to acquire property for the development of much-needed affordable and supportive housing." It also "presents the unique opportunity to unlock the new housing and community revitalization solutions needed to address the social, economic and physical challenges facing the Dan Harrison Complex and the local neighbourhood."
A report to the November 2019 Planning and Housing Committee meeting said, "The Dan Harrison Complex (DHC) is a high-needs building that is currently being reviewed by a joint City-TCHC group to create a long term plan for the property, with a view to developing a plan that improves the health and safety outcomes for the building and the surrounding community." This will be done in stages, starting with changes to "stabilize the building and community, moving on to a more comprehensive plan to transform its place in the community."
Aderonke Akande, Manager, Tower & Neighbourhood Revitalization, Social Development, Finance & Administration, City of Toronto, responded to questions from the bridge by denying any connection between plans for the DHC and for 214-230 Sherbourne, calling them "two distinct pieces of work."
She also said the DHC revitalization "will be done in close collaboration with the residents of the Dan Harrison building, with current residents as the intended end users of the transformed site."
Notably, however, a November 2015 report to the Toronto and East York Community Council titled, 'Downtown East Planning Study – Official Plan Amendment – Final Report,' designates the 'Sherbourne Corridor Character Area' as Apartment Neighbourhoods. According to the Official Plan, such areas are different from low-rise neighbourhoods because in Apartment Neighbourhoods "a greater scale of buildings is permitted." Furthermore, according to the Official Plan they provide an opportunity "for additional townhouses or apartments on under-utilized sites, including new rental housing."
The Official Plan for Apartment Neighbourhoods doesn't prohibit condos.
David Sit, Manager, Community Planning, City Planning, City of Toronto, told the bridge that such a "designation typically is reflective of areas where residential apartment buildings exists. The nature of the use would be for residential purposes. As part of this initiative, City staff will help to determine how large a building may be and other uses that may be appropriate."