By Julia Simioni, Senior Reporter
A motion to temporarily stop the Ontario government demolition of the Dominion Foundry buildings was granted on Jan. 29, to the relief of community groups.
Led by the St. Lawrence Neighbourhood Association (SLNA), the West Don Lands Committee (WDLC), the Friends of the Foundry community group and Architectural Conservancy Ontario worked for a tireless two weeks to bring the province to court.
"The interim order validates the decision of the St. Lawrence Neighbourhood Association to bring the defence of our built heritage to the court," said Suzanne Kavanagh, chair of the SLNA Development Committee and a signatory to its affidavit. "But the burden on our association is tremendous." (The SLNA's annual budget is $15,000, and Kavanagh said that they're prepared to pay $10,000 in damages.)
 "This is a small win, but the big battle is coming up," she added."Still, we're celebrating. This is a David-and-Goliath story; our campaign is growing, and we're not backing down."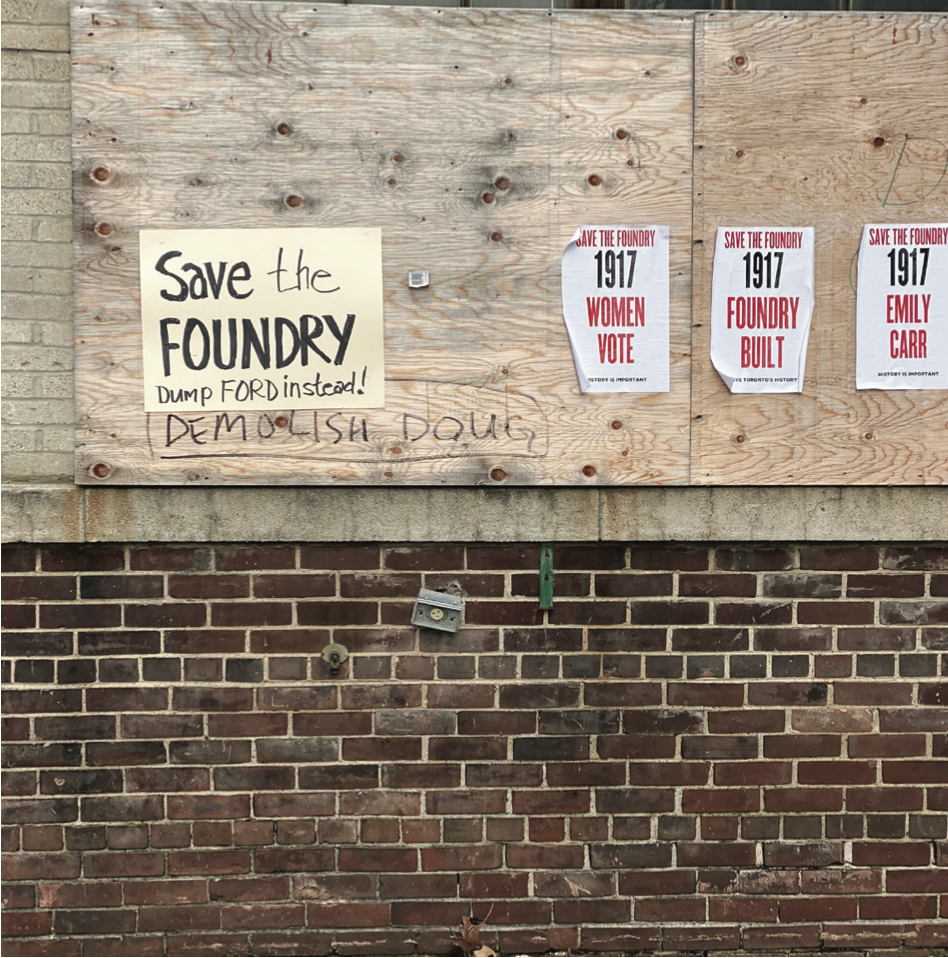 A West Don Lands resident first noticed a worker at 153-185 Eastern Ave., formally the Dominion Wheel and Foundries Company Site, on Jan. 14. The resident was told that the site would be razed by the end of March, despite no formal notice going to the city or the community.
After the province unilaterally began demolition on Jan. 18, the SLNA applied for an injunction to halt it.
"When I heard the ruling there was immense joy, relief – and exhaustion," said Franka Jean, a West Don Lands resident and member of Friends of the Foundry.