Julia Simioni, Senior Reporter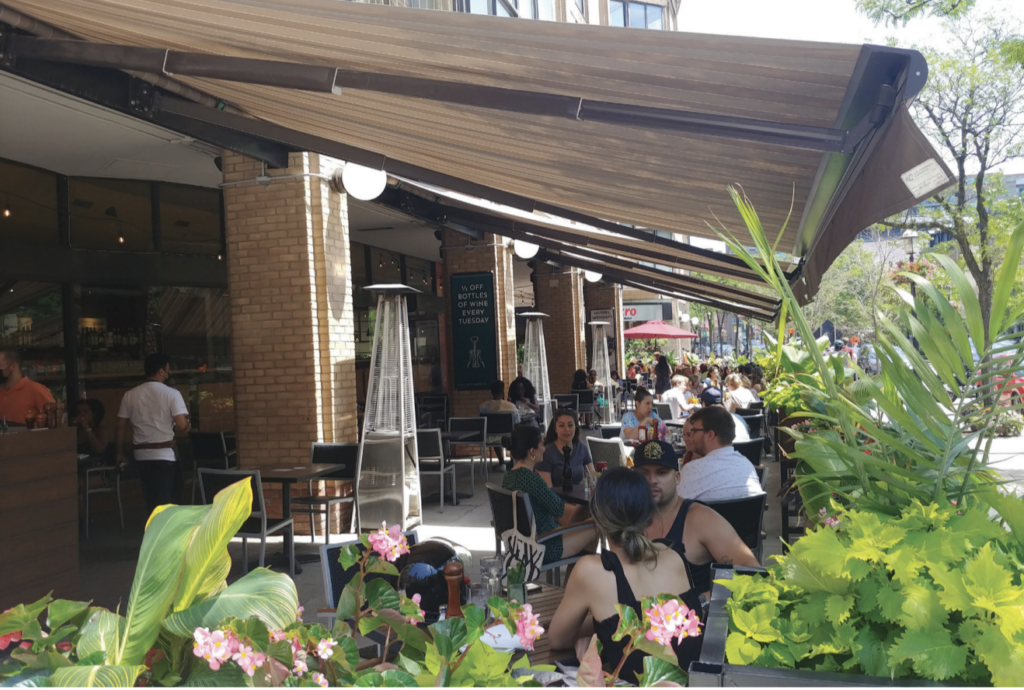 After a tough year for restaurants, the City of Toronto entered the first stage of its reopening from Covid-19 restrictions in mid-June, allowing patios in Toronto (and across Ontario), to start serving outdoor diners.
At over 1,000 Toronto restaurants, city workers have set up pylons, barrels and barriers to expand outdoor dining space in the popular CaféTO program. The program, which began last summer, enables restaurants to serve patrons on sidewalks and curb lanes if they maintain a physical distance.
Restaurant owners have approached this as an opportunity to recover from the last year of financial hardship. However, many now face additional challenges.
Arif Ahmed, a general manager at the Hot House Cafe on Church Street, said CaféTO will add up to 40 seats to the restaurant's 120-seat patio. Still, after such a financially challenging year, Ahmed hopes to be able to seat guests inside soon.
"We need the inside to open. We have over 450 seats inside so we have the space, but we don't have any guests."
Opening inside would also help the restaurant deal with issues that have intensified during the pandemic, such as increasing vandalism and homelessness in the St. Lawrence area. This year, substantially more people have chosen to live outside rather than subject themselves to outbreaks and what they say are sub-par conditions in the shelter system.
"It's getting out of control," said Ahmed. "Every day homeless people are interacting with guests, knocking over plants…The question is how many times a day that staff have to go interfere."
This is "uncharted territory" that staff are still trying to figure out how to handle, Ahmed said.
Just down the street on The Esplanade is the Novotel Toronto Centre hotel, which the City of Toronto is leasing as a temporary homeless shelter. While the city says this is to allow for physical distancing during the pandemic, it's also a part of controversial years-long efforts to remove encampments from public spaces.
Nearby on The Esplanade, The Old Spaghetti Factory added a small extension to the patio through CaféTO. However, manager Jessica Ruttan says the area is a "last resort" for seating guests.
"The way that it's set up isn't so nice," said Ruttan. "It was just kind of put there." City workers "could've done a better job at blocking off the space and making it look nicer so that people don't feel like they're on the street."
Regardless, Ruttan added, "every extra table counts" after such a financially challenging year. "Even if it's just three tables, it helps because that can give us that little bit more business that we normally wouldn't be able to get. It's also a whole other section for one of our servers who normally wouldn't have had a shift."
Ruttan says a positive aspect of the patio reopening is that it allows new staff to ease into work before the entire restaurant reopens. This is especially important because nearly an entirely new team has been hired. "Almost all of our kitchen staff is new."
Many of the old front-of-house staff have left the restaurant industry or found other part-time jobs, which makes scheduling challenging. "It's like we all have to learn everything all over again," said Ruttan.